Front Desk Accelerator
Because your Front Desk Staff should make you money, too!
*Registration is now CLOSED. Be the first to be notified of the next Front Desk Accelerator.*
JOIN THE WAITLIST NOW
The Front Desk Accelerator is a 2 day in-person workshop in Las Vegas, NV

on
April 1st-2nd, 2023
Hours of Workshop: 9AM to 5PM PST
For the spa or salon owner who wants front desk SUPERSTARS!
*REGISTRATION IS NOW CLOSED*
Are You Tired Of Wishing Your Front Desk Staff...
---
Rebooked more clients?
Sold more retail?
Had more confidence?
Booked more add-ons and up-sells?
Stayed more organized?
Used their time more effectively?
Provided more elevated services?
Took more initiative?
Made your beauty business more money?
We Hear You!
And it's absolutely possible to have the Front Desk Staff of your dreams!
But, realistically...with all of the hats you wear and everything you have going on... training your team often gets lost in the chaos. Even if you do find the time to train them, maybe you're not sure what to train them on?
Spa Strong's® Front Desk Accelerator is EXACTLY what you need!
You Had Me At "Make You Money"!
Let Us Save You Time And Effort By Training Your Front Desk On EVERYTHING They Need To Know About...
---
Representing your business in an ELEVATED way!
Providing HIGH QUALITY customer service that clients will appreciate!
Keeping your team's books FULL with confident REBOOKING!
Being more EFFECTIVE with inbound and outbound calls!
Selling retail with CONFIDENCE, even if they AREN'T licensed treatment providers!
Recommending the right add-ons and up-sells to generate more REVENUE and client RESULTS!
Suggesting the RIGHT packages to clients, REGARDLESS of price!
Communicating your policies WITHOUT seeming rude OR timid!
Generating INTERESTED leads on social media to help MARKET your company!
Asking for 5-STAR reviews to increase visibility and SOCIAL PROOF!
and more!
SIGN UP FOR THE WAITLIST!
Did We Mention It's IN PERSON? Attendees Will Get...
---
Workbook to take notes and drive concepts home
Scripts for phone calls, sales conversations, rebooking, and more!
Limited class size to allow for questions, participation, role playing, and community-building!
Breakfast and lunch provided!
Hotel blocks available in beautiful resort-community of Lake Las Vegas!
Themed cocktail party on the last night!
Your Front Desk Staff Cannot Miss This Training! Don't Just Take Our Word For It!
Lindsay O. - Spa Owner
"Spa Strong® sets your front desk staff up for success! With their scripts, I called 5 past clients today and booked 2 of them in just 5 minutes!"
Erika C. - Spa Owner
"With Spa Strong®'s techniques, we were able to call past clients and book 9 facials in a week, when normally we don't do that many facials in an entire month!"
Eric N. - Spa Manager
"Using Spa Strong®'s follow-up script and IG story technique, I just booked eleven full lash sets for my treatment providers!"
Learn from Royal, M'Lisa, and Spa Strong's® incredible Front Desk Coach, McKenzie Barlow!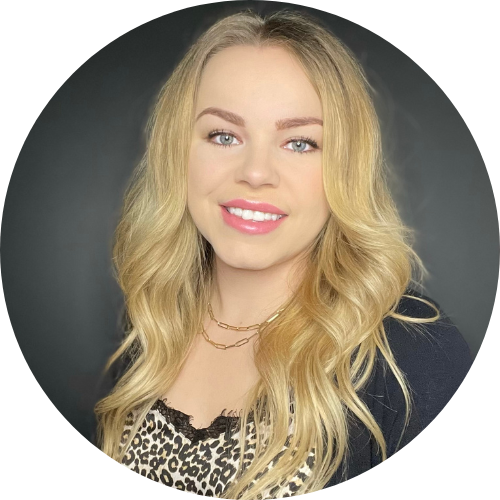 McKenzie Barlow
McKenzie is a licensed master esthetician (yes, like M'Lisa— she was actually one of M'Lisa's students!) and has specialized in front desk and medical spa management for 4+ years. McKenzie is an expert in communicating effectively with clients, selling high-ticket in a natural way, and maintaining efficient processes to support an un-interrupted flow of revenue-generating opportunities!
M'Lisa and Royal Ellis
Together with Royal and M'Lisa's expertise in customer service, ethical and effective sales practices, being the authority without sacrificing likability, client retention, and more, your Front Desk Staff will have EVERYTHING they need to reach and surpass their metrics, generate added revenue to your business, and keep clients happy and consistently coming back for more!
How Can You Justify $3,500?
Let's take a look...
---
You're investing in marketing efforts to attract new clients, right?
But if those new clients AREN'T rebooking, that marketing investment is getting wasted!
Your front desk staff are the ones who book clients when they call in, right?
But if they aren't finding out everything the client really needs, you're leaving money on the table!
You have incredible products sitting on shelves in your lobby, right?
But if your treatment providers don't have time to discuss homecare, those products are just collecting dust!
You want to be known for the highest quality service in town, right?
But if your front desk staff doesn't know how to communicate effectively, that could lead to lost clients and bad review!
Still Not Convinced?
Let's Look At Some Numbers...
---
If the average price per product at your facility is $100, and your front desk staff knew how to recommend and sell an average of 50 products a week…
You just brought in an additional $5,000 in revenue WITHOUT occupying your treatment rooms!
If the average ticket per patient is $250, but you only book them once, you've only generated $250…
But if your front desk staff knows how to confidently rebook patients every 4 weeks, you'll generate $3,250 per year MINIMUM per new patient!
If you're missing out on traffic because other spas have more Google reviews, but your front desk learns how to ask for them…
You'll rise up the ranks of Google, get noticed by more clients, and have more social proof to get them to book with YOUR spa!
And the benefits won't stop there!
THIS ACCELERATOR IS LIMITED TO 20 PEOPLE!
Don't miss the opportunity to empower your Front Desk Staff while saving YOU the time and effort to train on these topics! Let's get your Front Desk Staff registered today
*REGISTRATION IS NOW CLOSED*
CLICK HERE TO GET STARTED
Frequently Asked Questions
Should my treatment providers attend this 2-Day Accelerator, too?
Should I attend this Accelerator with my Front Desk Staff?
I've had a lot of Front Desk turnover, so I'm hesitant to invest in that position…
Can my Front Desk Staff attend virtually?
What can I do to support my Front Desk Staff after this training?